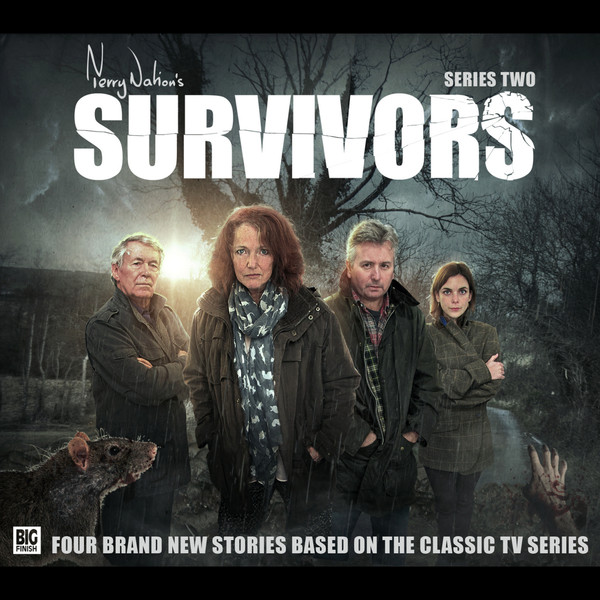 As many long time readers of my reviews, posts and Tweets (
@CouncillorEd
for those of a tweeting bent) I am a bit of a political animal, I love politics. The General Election to me is what the World Cup Final is to a lot of other people, its an event – a stay up all night, get on Twitter and make comments event, an event that matters, because whether we like it or not, whether we see it or not, politics matters. I am left leaning, a social Liberal, I believe in freedom of expression, freedom of the individual to be themselves within a wider society without fear of persecution or prejudice – to quote my Lib Dem Membership card I believe "exist to build and safeguard a fair, free and open society in which we seek to balance the fundamental values of liberty, equality and community and in which no-one shall be enslaved by poverty ignorance or conformity".
Now dear reader, what is he going on about? This is more like a party political than a review, but please bear with me. I got interested in Politics because of Margaret Thatcher, even at a young age, her dogma felt wrong to me, and this box set reminds me very much of one of her most famous quotes: "They're casting their problem on society. And, you know, there is no such thing as society." The quote chilled me as a teenager, it galvanised me to do something about it, to get involved, because I thought at the time and I think now that we are better than that. Mrs Thatcher would probably approve of the world of Survivors: no state, no society, no one to give "hand-outs" to, just individuals forming their own way, the ultimate expression of the free market unfettered by state intervention, morals or rules, its a broken mirror held up to Britain in 2015, a cautionary tale, a parable about isolationism and extremism. It made me stop and think of what I might be capable of if the rules of society did not apply any more, if I had total freedom to do what I wanted. Being me, I probably wouldn't have survived too long unless I found somewhere like The Grange and put my efforts into rebuilding society, you see I think we are better than just individuals, we do have an obligation to each other, and we work together better than alone.
So, Survivors Series Two – the world has ended to all intents and purposes; a plague has killed upwards of 95% of the population and small groups are now trying to rebuild some sort of society, but some see this as an opportunity to let out their more extreme sides that were previously held in check.
The box set is made up of four linked stories forming a loose arc about Abby Grant (Carolyn Seymour) trying to find her son Peter, and the inhabitants of The Grange trying to build a network to trade with. But outside the confines of The Grange, of the veneer of a society that still exists, the world has gone to hell…
Part One is called Dark Rain and is written by Ken Bentley. Some months after the plague and the incidents of Box Set One (available
HERE
with a FREE download of Episode One available
HERE
) Jackie Burchall (Louise Jameson) and her friend Daniel Connor (John Banks) are on the road, heading towards the West Country. While sheltering from a storm they encounter what they think is a friend in a time of need, but this nearly leads to their demise. What a grim claustrophobic story this is. On the one hand we have Jackie and Daniel forging out on their own, only to be nearly killed by their own naivety, on the other we have Abby (Carolyn Seymour) Greg (Ian McCulloch) and Jenny (Lucy Fleming) – all from the original TV series – looking for Abby's son Peter. We find out that Jenny is pregnant by Greg, and this plot-line plays out over the remainder of the set. This episode is a stark reminder that SOME people are really only one step away from barbarism and are ruled by short-term self interest, whilst others take a more holistic view – the group slit at the end of this episode. Episodes Two and Three take place at the same time.
Part Two is called Mother's Courage and is written by none other than Louise Jameson. The group have split into two, the women – Abby, Jackie and Jenny follow a lead to Aberystwyth, Abby's son Peter has been spotted there, or at least someone very like him. They have also been told of a women only camp near the coast and head towards it. On the way they pick up a young girl in distress called Molly, she has been kept by a group of men in an abusive situation, passed round, raped, used as a toy. Even with her story being as horrific as it is, the world Survivors creates makes the listener uneasy of new characters, even one as sympathetic as Molly, does she have an agenda, is she telling the truth? Extremism seems to be a theme in this story, Molly shows us the absolute worst and basest abhorrent behaviour men may be capable of – in the woman only camp are they any better?
Louise has a great ease of writing, and writes women so well – in fact this episode has no male characters at all. Themes of sisterhood and motherhood stand side by side with hatred, isolationism and fear. Can a society be forged with just one point of view, just one gender, with an extremist in charge? Because the word of Survivors engenders and enables extremists who were bound by society before the plague. I found this episode an interesting metaphor for the upcoming EU referendum; are we better alone, cut off, isolated listening to only one voice, or are we better as part of a collective whole looking out for each other? I know which side I am on. In creating this woman only enclave with their "no men" rule out of the need for safety from the evil that some men are capable of, the Women have become a mirror image of that, have become extremists that will go to appalling lengths to preserve their world view. To say I enjoyed this episode would be a lie, it's grim and dark and shows the worst of humanity, but appreciate it, oh yes indeed I did, wonderfully written, paced and superbly acted, and chilling to the bone.
Part Three is called The Hunted and is written by Ken Bentley. As the women go in search of Peter Grant, the men – Daniel, Greg and newcomer Russell (Tim Treloar) go in search of a survivalist called Irvin Warner (Tim Bentinck) who is rumoured to be living in the Brecon Beacons. This episode happens at the same time as the previous and like the other is gender specific, this has an all male cast. Daniel is hurt by a bear trap, the men meet up with Warner who is initially suspicious, he is a survivalist, an isolationist, a loner, but has not lost all his humanity and is open to Greg's offer of forming a link with The Grange and being part of a new society. However, things do not go to plan, an escaped Lion leads our heroes off their chosen path and in to Hereford, and while they are hunting the Lion, something else is hunting them.
Anyone remember the Torchwood episode Countrycide? No, well this is a grimmer, more realistic less camp version of that – our heroes are being tracked and hunted by a group of humans gone feral, who have realised that the rules do not apply to them any more and have seen this as an opportunity to do what they want to do just because they can. Again the question of how far away from barbarism society is raises its head. The story really is horrific and is aided by the fabulous sound design and acting. The sense of rising panic and terror drips from the production as our heroes realise that they have been tracked for a very long time and that the hunters know all about them. Boy this one was hard going – the scary thing is that humans have reason and have chosen to become like this, chosen to become feral beasts because they can, they have made a choice. Chilling
Part Four is called Savages and is written by Matt Fitton. The two strands of the story are reunited in a desperate rescue attempt, an explosive climax to the box set, to give any more away would be spoiling the plot. Jackie's bond with Molly grows, she sees her a surrogate daughter, they spend time together, even "go shopping" (raid a boutique) for clothes for Molly – whilst the "A" plot of rescuing Greg's party from the Savages is in full flow the quieter "B" plot of Jackie and Molly's relationship bubbles away in the background almost unnoticed a bit of soap opera froth. Of course this being Survivors it is nothing of the sort and leads to the cliffhanger that takes us to Series Three…
Life will out is the message. Society will rebuild, personified in Jenny's pregnancy – but it will be a tough road taking decades, maybe even centuries, whilst the Survivors cling to the ideals of decency and civilisation in a world where to some these notions do not apply.
Wow, long review, but a very in depth box set covering many complex themes. It's a deep and thought provoking set and whilst not "enjoyable" in the conventional sense, it is gripping, moving, and morally ambiguous. My one tiny tiny little niggle is that the "good guys" are all nice middle class people where as the "bad guys" seem more "working class" for want of a better description, it's a very very small gripe in what has been a harrowing and moving box set that will stay with me for a very long time.
10/10.