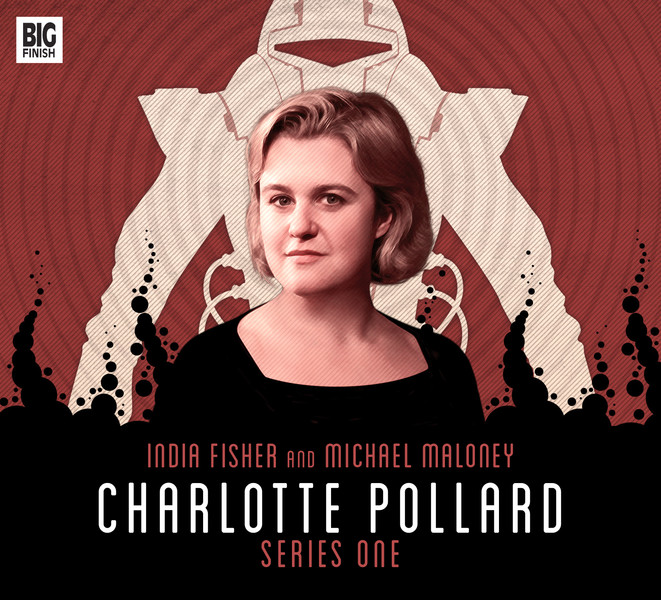 When we last saw Charley Pollard, she had solved the conundrum of travelling with Doctors eight and then six (in that order, it's a long story, but well worth checking out) and at the end of the adventure Blue Forgotten Planet Charley had teamed up with the Viyrans, or rather been forced to work with them due to circumstances. For those not in the know, the Viyrans are an alien race dedicated to eradicating all viruses set free by the destruction of the Amethyst Station (again, long story, again, well worth checking out).
Charley is played once again by India "voice of master chef" Fisher, and she has been in the service of the Viyrans for a very very long time and fancies a change, and when a handsome young stranger called Robert Buchan crosses her path, he proves just the inspiration to do something about her situation.
Like the Jago and Litefoot, and Dark Eyes series before it, Charlotte Pollard series one is split into four linked adventures:
Part One: The Lamentation Cypher sees Charley meet Robert Buchan, attempt to escape the Viyrans, and ends up with a choice of captivity or death.
Part Two: The Shadow at the Edge of the World is a tense thriller, Charley has crash landed in a forest in Scotland in 1936 where a desperate group of female adventurers are being picked off one by one by creatures they call Slaverings, a really tense piece of drama, actually quite tragic.
Part Three: The Fall of the House of Pollard oh boy this is good, by far the best episode of season one. Anneke Wills plays Lady Louisa and Terrance Hardiman plays Lord Richard, Charley's parents. Years later they are still coming to terms with having lost their daughter on the R101 airship disaster, but a caller to their home a young psychic called Michael Dee brings them hope against hope of seeing Charley again. A really bitter sweet, melancholy tale, with an ending that can either be seen as sad or happy.
Part Four: The Viyran Solution sees Charley back with the Viyrans who reveal their plan to erase the worst plague in the universe – life itself. A tense race against time and a cliffhanger ending leaving series 2 an inevitability.
This is an occasion where I liked the filling more than the bread, by that I mean, I really enjoyed part 2, loved part 3, but part 1 & 4 felt a bit overlong, then again they did serve the purpose of setting up Charley and her works and opening the door to more adventures, so in that way they do succeed and I really am looking forward to the continuing adventures of Miss Pollard and her new friend Mr Buchan without the Viyran threat as I think they make a great team. I really do think that now the continuity of almost 15 years of adventures has been boxed off, the slate is clean for Charley to become her own woman, however, if anyone at Big Finish is reading this, how's about Charley meeting up with Jago and Litefoot? Anyone?????
Overall a promising start to a new series, 7/10