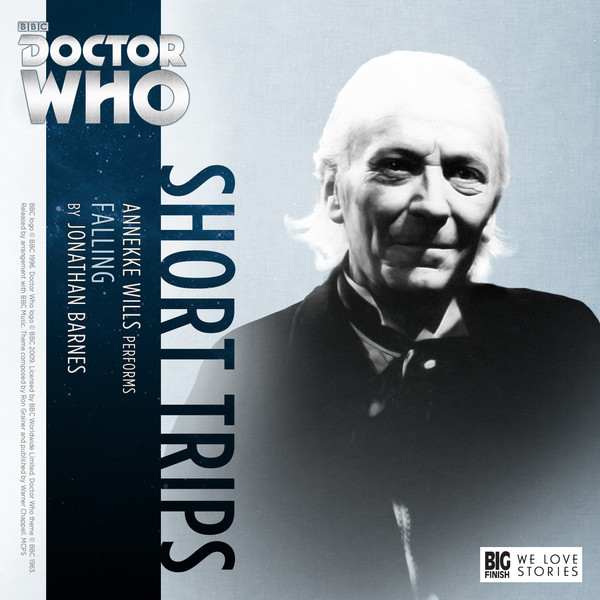 Change is the essence of life, we never stay the same, we move on, fast friends become ghosts of memories, new friends are made and can any of us truly say we are the person we were 20 years ago?
Polly Jackson (Anneke Wills) that one time companion of The Doctor is going trough a change – she is moving house with all the apprehension and uncertainty that brings and as she sifts through her old forgotten belongings on the morning of the move she uncovers a keepsake from her time with The Doctor, she finds a green feather and this unlocks a plethora of hitherto forgotten memories about the time just before the antarctic and Cybermen and regeneration – she remembers a time when she met an Angel.
The ending of this story is described by Polly as an interlude – and that is exactly what it is, not a great adventure but a small amount of time that foreshadows a great change to come – in a way this is The First Doctor's Watcher or her will knock your times moment because the Angel foretells the Doctor's regeneration…..
Anneke Wills brings a world weariness to Polly, a woman uncertain about where her new phase in life will take her perfectly mirroring the events that happened to the Doctor on that unnamed planet. The Angel obviously isn't an Angel in the religious sense, but is a being almost as old as the universe itself, a being who can see beyond the dimensions that bind us calling the young Polly by her married surname years before she married Ben, but it is the effect that this encounter has on the Doctor that defines the encounter, her seems to visibly age and become more frail as the Angel describes his fate and the inevitability of what must happen to him.
A rather poetic lesson in balance and symmetry given life and context by Polly's apprehension at something as everyday as moving home told beautifully and lyrically by Anneke Wills as she draws you in to Polly's world and makes the listener hang on her every word. A rather poetic 9/10.