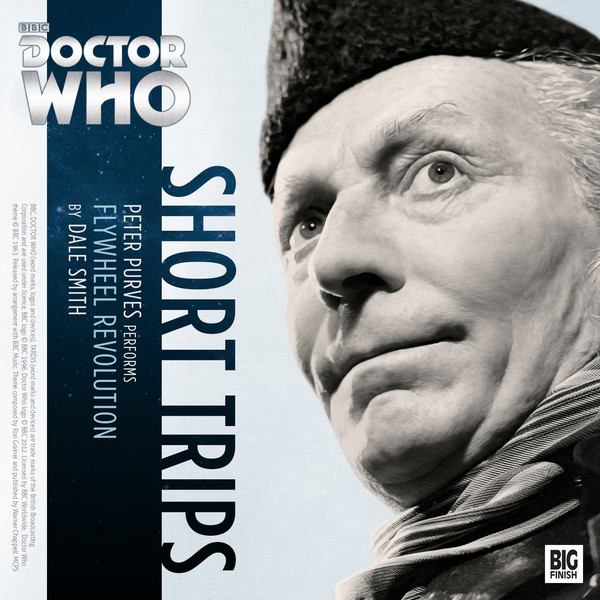 New year, new monthly range from Big Finish. Well, not a totally new range, but a new range for me to wrap my reviewing ears around, if you see what I mean.
Flywheel Revolution is the first story in the fifth run of Short Trips – but what are Short Trips? Well, they are short stories read by an actor, like an old fashioned talking book. They are not full cast epics, just short interludes told by one voice over one episode. Fittingly enough, it's a First Doctor story and is read by Peter Purves, written by Dale Smith.
Despite being short and self-contained, the world building is wonderful and the characterisation second to none. The story takes place on a scrap heap where old robots are sent – through the narration images of a vast junkyard zone were conjured up, in my minds eye I saw the deserted earth from the Disney Film "Wall-E". The robots are afraid of a new arrival to their world, a monster that steals old parts and fashions them into new abominations. The monster has a name – he is The Doctor.
This is a lovely story, it's great to see the Doctor through the eyes of the robots. He is seen as a sinister grave robber, a Doctor Frankenstein cobbling together parts from dead robots, a figure of fear, until he befriends the robots and helps them to figure out how to escape their fate…
Peter Purves is fab here, injecting the story with pace and heart, his impersonation of William Hartnell is spot on, as are the descriptions of his facial expressions , manner of speaking, and words he would use.
As I said, short story, but big on character, heart and world building, a great first release of 2015, more like this please 9/10.