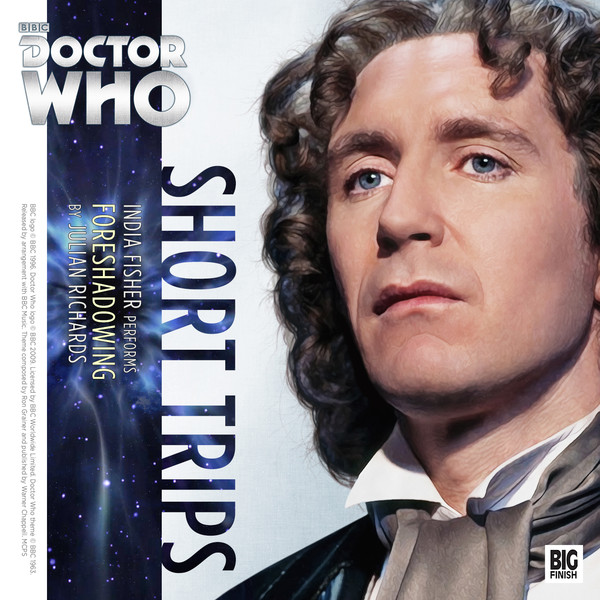 What's in a name? Good question. In Doctor Who they fall in to two categories, the "does what it says on the tin", names like Genesis of the Daleks and Tomb of the Cybermen, and more experimental names like Kinda and Human Nature. This month's Short Trips release probably falls into both categories, but will only fall into the first
if
– and it is a
big if -
my hunch is right concerning its links to a certain other box set being released quite soon…
Confused? You will be until you listen to the story, and it's a story that could ONLY work on audio and ONLY as a narrated talking book rather than a full cast drama.
Read by India Fisher (Charley Pollard) it concerns quite a low key adventure for the Eighth Doctor and Charley involving them both being captured at an army base and being interrogated about why they were there in the first place.
India Fisher gives a great performance as Charley and captures the cadences of Paul McGann's Eighth Doctor perfectly. It is a very visual reading full of atmosphere India imbues the proceedings with a sense of urgency & flippancy that characterised her relationship with Doctor Number Eight. And it ends on a question, a question which I hope will be answered in the near future. Sorry to appear confusing, but any further information would really spoil the story and it really does need to be heard "blind" so to speak for the full impact. A small story with big ramifications, a perfect Foreshadowing of The Doctor's past & a release yet to come. Intriguing 10/10.