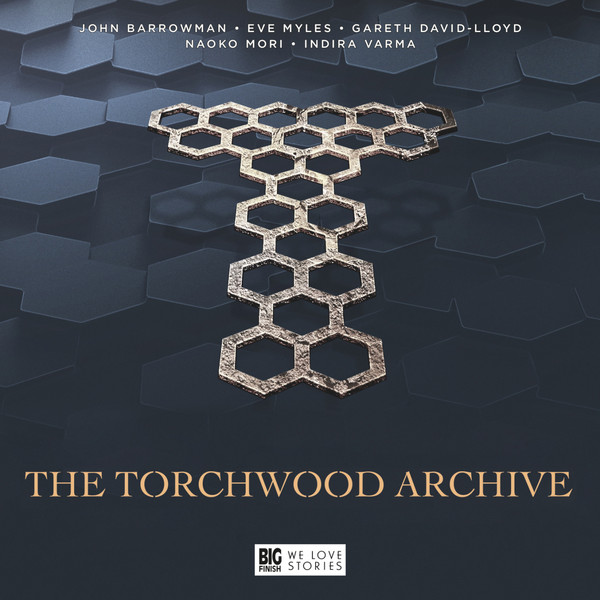 We do like a good old anniversary us Who fans don't we? And I think 10 years of Torchwood is a good a reason as any to celebrate and to release the obligatory anniversary story. Torchwood – back in the heady days of 2006 when Doctor Who dominated the TV schedules, where perennially popular character Captain Jack Harkness (John Barrowman) got to lead his own team of alien fighting experts AND it was based in my home country of Wales – it put Cardiff on the map and has made said capital city of Wales the venue for many a mini break for my family with the obligatory picture taken each time at the "Torchwood Tower". Torchwood didn't exactly hit the ground running. I lie. It did, the first episode was superb and introduced us to Gwen Cooper (Eve Myles) her fiancé Rhys Williams (Kai Owen) and the rest of the team Owen (Burn Gorman) Toshiko (Naoko Mori) Ianto (Gareth David-Lloyd) and Suzie Costello (Indira Varma) – yes there were a few dodgy episodes in season 1 but with the likes of Countrycide & Random Shoes it was a winner. Season 2 built on the success with Season 3 "Children of Earth" being a week long TV event in 2009 that everyone seemed to be watching. Then the rather poor "Miracle Day" and Torchwood as a TV show was over.
And then in September 2015 Big Finish started to release a monthly range of stories. All character based with a major player in Torchwood taking the lead in each and the quality was spot on – with 12 stories released so far at least six are classics with the last release "Made You Look" being a strong contender for this reviewers Big Finish release of the year 2016. This two series of six stories each had a loose linking theme of a conspiracy involving a group of mysterious aliens known as "The Committee" or "The Committee of Erebus" and this brings me rather nicely back to the "Torchwood Archive" as this is very much about the Committee.
There is an asteroid in the middle of a war zone, it has a visitor – one Jeremiah Henderson (Richie Campbell) who has come to learn about Torchwood and its links to The Committee and the mysterious Object One.
Set far into the future – Torchwood is almost forgotten, or a proscribed organisation much like we think of the Knights Templar now, but the Archive contains its secrets and the secrets of those who worked for it. And it is very cleverly done. The interface of the archive is based on P.C Andy (Tom Price) and he answers Jeremiah's questions and replays flashbacks from Torchwood's past – all our old friends make appearances and contribute to the overall story of Torchwood & The Committee – we also meet some never seen before members of Torchwood like Alex Hopkins (Julian Lewis Jones) former leader of Torchwood Cardiff and the tale of his fatal meeting with a fortune teller and his tragic fate – all the plots intertwine backwards and forwards – from Queen Victoria (Rowena Cooper) to Yvonne Hartman (Tracy-Ann Oberman) to Jeremiah himself and how he gets involved in the plot and the shocking events that follow.
Anniversary stories can fall in to the trap of being a "gang show" all the principal character turn up, act their part, say catchphrases that they are know for and drink in the adulation. This does something a little bit different – it involves everyone that has been part of Torchwood over the last 10 years on TV & Audio – carries on an ongoing plot, pretty much wraps up that plot AND is a nail biting thriller that wrong foots the listener several times during the over two hour running time. It really is the story of Object One or The Bad Penny as Torchwood nickname it and how it has plagued Torchwood since its inception and the reason why it is so important, what it is and who The Committee actually are.
This story will reward the long term Torchwood fan, and by fan I don't just mean those who have dipped in to the TV series – you really have to have followed the Big Finish series (and if you haven't then WHY???) and is not for the casual listener. This story is a reward, a pay off to the fans – a superbly acted, plotted and directed gift that will stand up to a lot of repeated listening as there are a lot of hidden gems in there that may not get noticed on first listen (Big up the mention of Torchwood Wrexham again – yay North Wales) and really does leave the door open for a lot more adventures for team Cardiff because the 10th anniversary is the end of Torchwood chapter one and the beginning of whole new world (not the Aladdin one
) a celebratory 9/10.