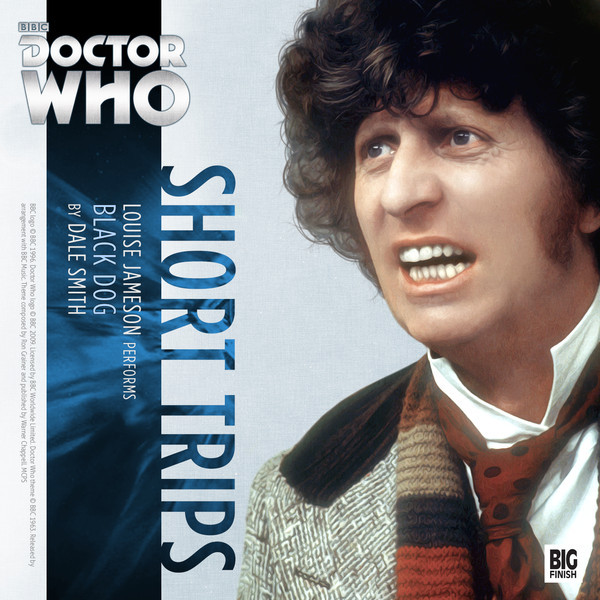 As Whovians we are so lucky to have an actress of the calibre of Louise Jameson continue to take part in our universe (and in the further Universes of Big Finish as a whole) she is a real renaissance woman, actress, writer, director, teacher – a true artist. She has a style that makes acting seem effortless and natural – Mrs W & I were lucky enough to see her as Miss Marple a year or so ago and the layers of character she brought to Jane Marple that hadn't been touched on before were just wonderful – she made Marple a much more playful character than the usual bird-like old spinster we usually get, Louise brought us a Marple who had really lived just with a few facial expressions and sidelong glances.
Of course on audio we don't have the actor to see, but it is such a visual medium and narration is another of Louise's strong points – she creates an aural landscape with ease, and in the short 34 minutes of the play we were given a story that deepens the bond of respect and friendship between Leela and the Fourth Doctor, and this story really is an interesting Leela-centric story.
Arriving on a planet about to be given back to the natives by the Earth Empire – the Doctor and Leela are introduced to the legend of the planet's God – "The Black Dog" of the story title, the legend goes that if you dream of the dog it will hunt you down and unfortunately Leela has the dream. What follows in the short 25 minutes or so remaining is the complete cultural and religious history of the planet and the continuation of the themes of science over superstition that characterised the Fourth Doctor and Leela's time together. Louise's narration makes the listener really care about the characters she portrays, no matter how minor and explores the reason for the Alphans ceasing to worship a pantheon of Gods and have only the avenging Black Dog as their God.
Of course the "Black Dog" is a metaphor for depression and in this story the metaphor is carried forward and expanded upon – it isn't easy listening by any means, it is a dense and involving 35 minutes that demands attention from the listener – a story that works on many levels and for only 35 minutes long that is a lot of story.
9/10.